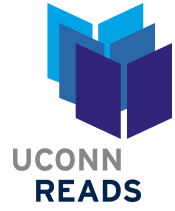 For the 2015-2016 academic year, the UConn Reads Steering Committee has selected the following theme: "Race in America." This particular frame is both provocative and poignant, especially when set adjacent various current events (like Ferguson, Baltimore, and #blacklivesmatter) and situated within the context of several significant anniversaries, which include the fiftieth anniversaries of the March on Selma and the subsequent passage of the Voting Rights Act of 1965. 2015 is also the fiftieth anniversary of the 1965 Immigration and Nationality Act, which removed – for the first time in U.S. history — race-based, nation-based quotas from immigration law. The committee welcomes your nominations, which can be submitted through the following link by August 1, 2015:
https://docs.google.com/forms/d/1vc02D6HbHPM5tUC3ItYeqw5inbk8_UEz21g_ovrY8tA/viewform
The University of Connecticut's UConn Reads program has been created to bring together the University community – from students, faculty, and staff to alumni and friends of UConn, as well as citizens of Connecticut – for a far-reaching and engaging dialogue centered on a book suggested by the community.